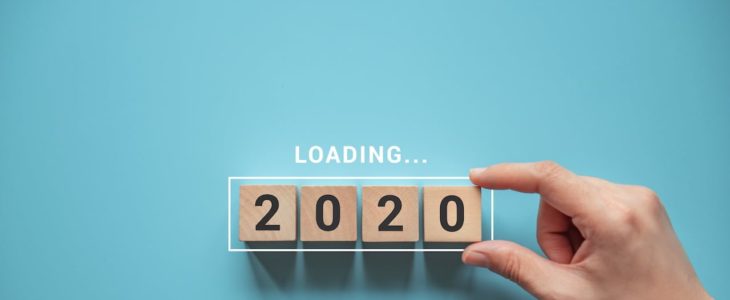 Covid Inspired Digital Boom hasn't changed how people live and work, it's changing how people want to live and work
When and how the Covid-19 pandemic ever leaves is still a matter of vigorous debate and speculation.  What's more certain is the legacy of the Covid inspired Digital Boom will be around long after the lockdowns subside. It appears the Covid Pandemic has left its legacy.
Which means whether a vaccine is developed or whether prevention methods reduce the virus' spread, until it either disappears or withers away, or whether it just vanishes through 'magical thinking', there is still no guarantee of a return to what we once thought of as 'normal'.
Covid-inspired Digital Boom
There are a number of signs that these changes are here to stay.  Our desire to 'do' Digital, whether in work or play or simply at home – across so many aspects of our lives is fast becoming the norm. There have been some consequences few, except the most optimistic, could imagine.
It seems the pandemic hasn't changed how people live and work so much as changing how they want to live and work. Working from home (wfh) and social distancing are now part of our daily lives.
Beyond the obvious, like remote working tools and online ordering,  many banks across the world banks are reporting a boom in the value, volume and frequency of Digital Transactions across mobile and electronic platforms, like Points-of-sale.
It seems customers are flocking to the Digital tools to make their lives easier. One area in particular that has really taken off is mobile banking. People are becoming used to doing more and more on their personal devices. Banks report usage increases of around 35% across the U.S and Europe, throughout the pandemic.
Governments prefer cashless
And the longer Covid-19 remains a part of our lives (or 'the new normal'), the more people get used to using Digital products for their banking, shopping and everything else in their lives.
It appears Governments, banks and FinTech's will get what they want, faster than they thought. Governments generally prefer cashless transactions, because it's easier to track and tax flows, without worrying what's stashed beneath the nations mattress'.
Banks have little interest in physical cash as they make no profit on cash, and its handling is costly and troublesome to say the least. And of course, there are the  proliferation of opportunities for FinTech's in payments and acceptance, where the barriers and risk to enter the market are far lower, and there is no requirement to actually be a bank.
Some social changes like wfh have proven to be incredibly popular with workers and businesses alike. Employees value the extra flexibility while employers enjoy increased productivity and reduced overheads. Others, like mask-wearing, less so. We have yet to appreciate the long-term effects of all this.
Not everyone's a winner…
Like not all Innovative/Fintech companies stand to benefit. Those that have built their business models around face-to-face interactions or engagement are the most vulnerable (eg. Airbnb, where revenues are down 80%).
In fact, many business models have been on hold for months due to imposed lockdowns, and social distancing. These restrictions also prevents them from implementing any meaningful strategic recovery.
By contrast, Banks and Fintech companies involved in Digital Banking or other virtual engagement will likely see an even greater boost to operations as the shift to home working and shopping has been enforced on so many.
But that is the immediate impact. To understand the effect of the Covid Inspired Digital boom on innovation – which is at the core of the entire Fintech industry – it is interesting to see what will this look like in the future
Focus on Internal strengths
In that context, Fintech companies focused on Digital Banking, remote working (Zoom) and other virtual services seem to be in a strong position. But that is not the whole picture.
The current crisis is the second major economic crisis in 13 years. As before, Regulators and Governments will focus on business continuity provision and robust financial stability in the aftermath.
In this scenario, Fintech companies have to focus on internal strength rather than investing in innovative approaches. Such approaches are by necessity a risk. It is here the lack of funding and weakness of the industry will impact innovation.
Those Fintech companies with resources will be using them to build stability. This step is preferable to seeking to push boundaries through innovation, at least in the medium term.
What risks in the medium term?
It will only be the very few Fintech businesses that have the resources to both stabilize and innovate that will be pushing the industry forward.
These will be businesses with a focus on the digital arena, that is sure to be the main benefactor from the pandemic, and whether that is banking or other services, they will be in a powerful position to dominate the market.
The Covid Inspired Digital boom may simply be unaffordable in the medium term, for some Fintechs. It's likely there will be those who consolidate and play safe to survive. But with fewer companies innovating, their will be less opportunity to present to the post-pandemic world may, which means their benefits may not be exploited to their full potential.
In a world where we are set to embrace Digital more than ever, those companies that have spent years pushing against resistance to banking on digital platforms may struggle to take advantage. However, those that embrace our New Normal have an immense opportunity to dominate their markets.