OUR CORE BUSINESS IS
Innovation in banking and financial services – Designing, creating or delivering our niche banking, innovation and transformation courses, which we do via Solveworx partner network or through one of our many, regularly scheduled events. We also provide bespoke consulting and Transformation engagements with Banks, Governments and the Regulated Financial Services Sector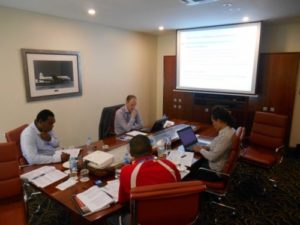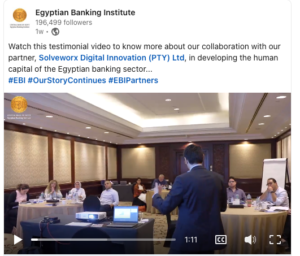 OUR STRATEGY
We recognise the IMPACT of Fintech's, Technology and changing DEMOGRAPHICS and BEHAVIOUR on banking and regulated financial institutions. This means Banks must go about about their business DIFFERENTLY.  Simply doing 'Digital Stuff', like investing heavily in digital platforms, does not make ANYONE digital. With this in mind we set out to IDENTIFY and ADDRESS opportunities in this sector, partnering with LEADERS, opinion-makers & BUSINESSES who are executing on innovation & exploring advanced technologies.

ACCEPTABLE PRACTISE
Solveworx is a global provider of expertise and professional services to banks, governments and financial services organisations globally.  We comply with Australian laws and Business Practice, in our  professional conduct, and to the extent reasonably possible, take all measures to ensure that our clients operate in line with anti-money Laundering (AML) and Combating the Financing of Terrorism (CTF) practises. We comply with all United Nations Security Council Resolutions, and Sanctionable Practices regulations
OUR TERMS and Conditions that are outlined on our website and in the Contracts and Agreements we enter into, all adhere to the principles of
Mutuality

,

Enforceability

,

Fairness

,

Transparency

and

Respect

. Read more about our General Terms here
THE STORY SO FAR…
Solveworx was launched in June 2016, recognising that many Banks and Businesses are changing from being driven by 'Management-by-Process' to industries that are led by the development of new and innovative Intellectual Property. At Solveworx we base our business model on helping these companies make the move towards companies that own and develop their own  Intellectual Property and become ideas-led organisations.
June 2016

 

– Launched Solveworx

September 2016 – Launched in London

December 2016 – Successfully pitched first blockchain investment for client

January 2017 – Launched in Middle East

March 2017 – Appointed outsourced office in Bulgaria

April 2017 – First Risk & Innovation course in Asia/Oceania

June 2017 – Upgraded outsource to full office in European timezone to support growing EMEA client base

August 2017 – Partnered with Australian Digital Commerce Association (ADCA)

September 2017 – First ADCA blockchain course in Australia

October 2017 – Reached milestone of 37 clients across EMEA & APAC/Oceania

November 2017 – Full business transformation of diversified holdings Group (Bank, Insurance, Re-Insurance & Securities)

Feb 2018 – Launched specialist Digital Media Marketing Business

March 2018 – FBC Holdings Board appointee and chair of Digital Transformation committee

August 2018 – Pilot licensee program launched to Saudi Arabia & Bangladesh

2018/19 – ADB/UNCDF/IFC Consulting & Advisory Services

February 2020 – Egyptian Banking Institute Training Program
March 2020 – International Travel bans caused by COVID-19 accelerates pivot to On-Line Training
October 2020 – All courses redesigned for remote learning using Zoom
June 2021 –  Cards and Payments Masterclasses
September 2022 – First live face-to-face event in Cairo! First in two years!
OUR STRENGTHS ARE
Designing, packaging and delivering face-to-face, expert-led courses and training materials;
Customising or leveraging our Intellectual Property for specialist client engagements;
Providing consulting expertise in strategy, transformation and innovation to banking and financial services companies;
Fast-growth sectors and economies