Cybersecurity in Mobile and Digital Banking is becoming paramount as the number Digital and Mobile financial service offerings proliferate. The Cyber-secure Mobile Financial Transactions Training Course is designed for Bank IT system security professionals to acquire valuable knowledge and skills; improve expertise in safeguarding mobile banking systems and play a leading role in the organisations Cyber-Security.
This course spans 10 modules, and covers a wide range of topics from bank vulnerabilities and Digital and Mobile device risks to GSM/LTE network vulnerabilities and Risk Management strategies.
CyberSecurity Training
By attending the Cyber-secure Mobile Financial Transactions Training, delegates will gain a comprehensive understanding of the challenges and best practices in securing mobile banking systems. They will be equipped with practical skills to identify vulnerabilities, implement security measures, and promote a secure and trusted mobile banking environment. Delegates will have the opportunity to enhance their professional profiles, contribute to organisational security, and increase customer confidence in mobile banking services.
The course is for Bank IT, Risk Security, and System s professionals who aspire to excel in their roles, stay updated with industry trends, and ensure the robustness of mobile banking systems should not miss this course. Join us and embark on a transformative learning journey on the Cybsersecurity-x: Safeguarding mobile & digital financial transactions Training Course.
The Cybersecurity – Mobile and Digital Banking course covers
Understand the Cyber-Security Landscape and the evolving cyber-security landscape in the banking industry, including regulatory requirements and industry standards. They will be equipped with the knowledge to identify and assess cyber threats specific to mobile banking.
Identify the common vulnerabilities  (and not so common) risks associated with bank IT systems, mobile devices, and GSM/LTE networks to conduct vulnerability assessments and implement effective risk management strategies.
Explore some of the best practices for developing secure mobile banking applications and how to implement secure encryption, authentication, and access control measures to protect sensitive customer data and ensure secure communication protocols.
Mitigate Network and Device Risks associated with GSM/LTE networks and mobile devices and learn the network vulnerabilities, potential attacks, and countermeasures to enhance network security.
"The traditional

cyber-security

model is only useful if both endpoints are un-compromised, as in the case of an ATM or POS terminal, over which the bank (or its partners) have full control'- Tjaart van der Walt, GSM Cyber-Security Expert
Understand the importance of building customer confidence in mobile banking security by establishing transparent security policies, implementing robust security measures and complying with data protection regulations.
Gain insights into incident response planning and risk management tailored to mobile banking environments and develop the skills to handle security incidents effectively and implement remediation measures to minimise future risks.
Cybersecurity Mobile and Digital Banking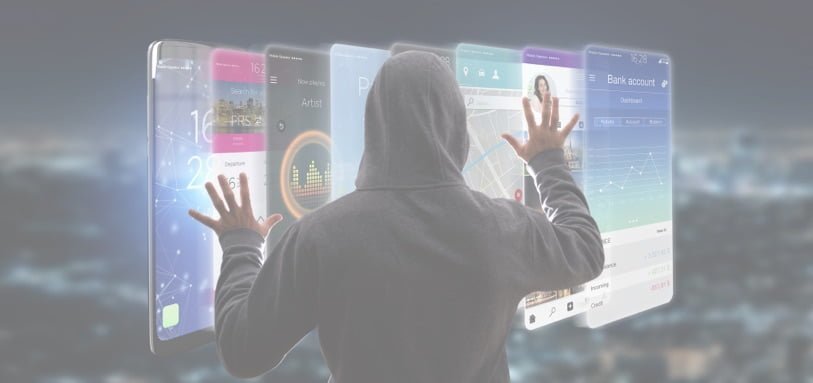 CYBERSECURITY AND DIGITAL BANKING
Now that banks are increasingly moving to the digital space to serve the customers better, a need to be proactive in combating cybersecurity threats is paramount. Moreover, the fight starts with understanding what sort of threats exist and how to stay guard against them.