Cyber-secure Mobile Financial Transactions over GSM/LTE Networks
Cyber-secure Mobile Financial Transactions means any breach of customer confidence, can have a particularly devastating impact on the uptake and use of mobile banking & payments
In today's competitive market, any dent to your consumer confidence in your Mobile product/channel, can have a potentially devastating impact, in uptake, and even impact your brand. A recent US survey, by The Financial Brand found 73% of people never used Mobile Banking because they were "concerned  about security".
Your customers perception that their mobile financial transactions may be at risk, or vulnerable, can make all the difference between a successful product or channel – and a failure, which is why Cyber-secure Mobile Financial Transactions are an important part of an overall, secure cyber-secure response.
Modern Financial Banking & Payment network cyber-security architectures largely rely on the assumption that each node of the network is secured and encrypted from end-to-end. But what happens when this is not the case? From the moment a customer opens their Smartphone each message is highly vulnerable to interception, attack and fraud.
How is this possible?
WHY THIS COURSE?
The traditional cyber-security model is only useful if both endpoints are un-compromised, as in the case of an ATM or POS terminal, over which the bank (or its partners) have full control – Tjaart van der Walt, CEO, Course Director
The reason fraudsters are increasingly targeting mobile is because the traditional bank cyber-security model relies on end-to-end encryption, and controlling both the source and the destination points. This cyber-security model however does not account for the key risks inherent in routing data over GSM/LTE networks.
GSM/LTE architecture was designed for maximum interoperability, openness and ease-of-use. Deep systemic design issues inherent in GSM/LTE mobile and signalling networks means traffic and/or data is routinely exposed across many nodes in a typical Mobile network. While access to such mobile networks remains highly technical, and requires specialised skills and access, the stratospheric growth of mobile fraud is proof that this knowledge is no longer the domain of mobile networks and their employees and mobile cyber-security is a serious issue for banks and payment networks.
The Mobile Transactions & GSM/LTE cyber-security MasterClass, will teach you what Governments, hackers & fraudsters know  – that the inner workings of the Mobile (GSM/LTE/SS7) networks contain exploits and vulnerabilities useful to bad actors and hackers alike – however there are strategies, steps & strategic options open to secure mobile financial transactions and retain customer trust…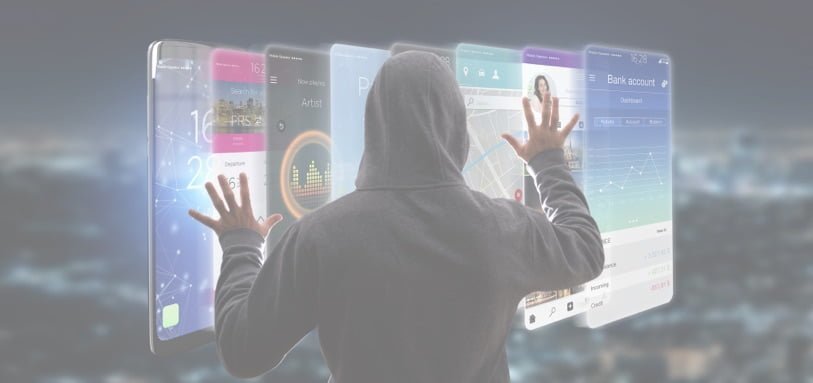 Mobile Fraud…
IS GROWING AT AN ALARMING RATE. iOS and Android originated frauds now account for over half of all online fraudulent activity*, meanwhile your customers perception of risk and security can make all the difference between mobile success…. or failure.
*Sift Research 3 March 2020